SCARF ART
How to tie Your Square Scarf: 47 interactive tutorials.
Video, photos, tips and everything you'll ever need to know.
OVERVIEW
Explore 47 ways to tie your Hermes or any other square silk scarf into a variety of knots in different styles, ranging from sleek and simple to elaborate and sculptural. Each knot comes with an interactive tutorial and a comprehensive guide that includes tips, variations, photos, size info and more. CONTENT
The current version of this app features 47 interactive tutorials and more than 500 additional photos. Future updates will include further knots, tutorials and photos at no extra cost.





INTERACTIVE VIDEO TUTORIALS
The tutorials have easy to use speed, go back/skip and loop tools that let you practice the knots at your own pace and rhythm:
Descriptions
Each video is accompanied by clear and succinct text for every step of the knot
Loop
In case you'd like to play any tutorial step repeatedly, tap the "Loop" button (to exit the loop, tap the button again)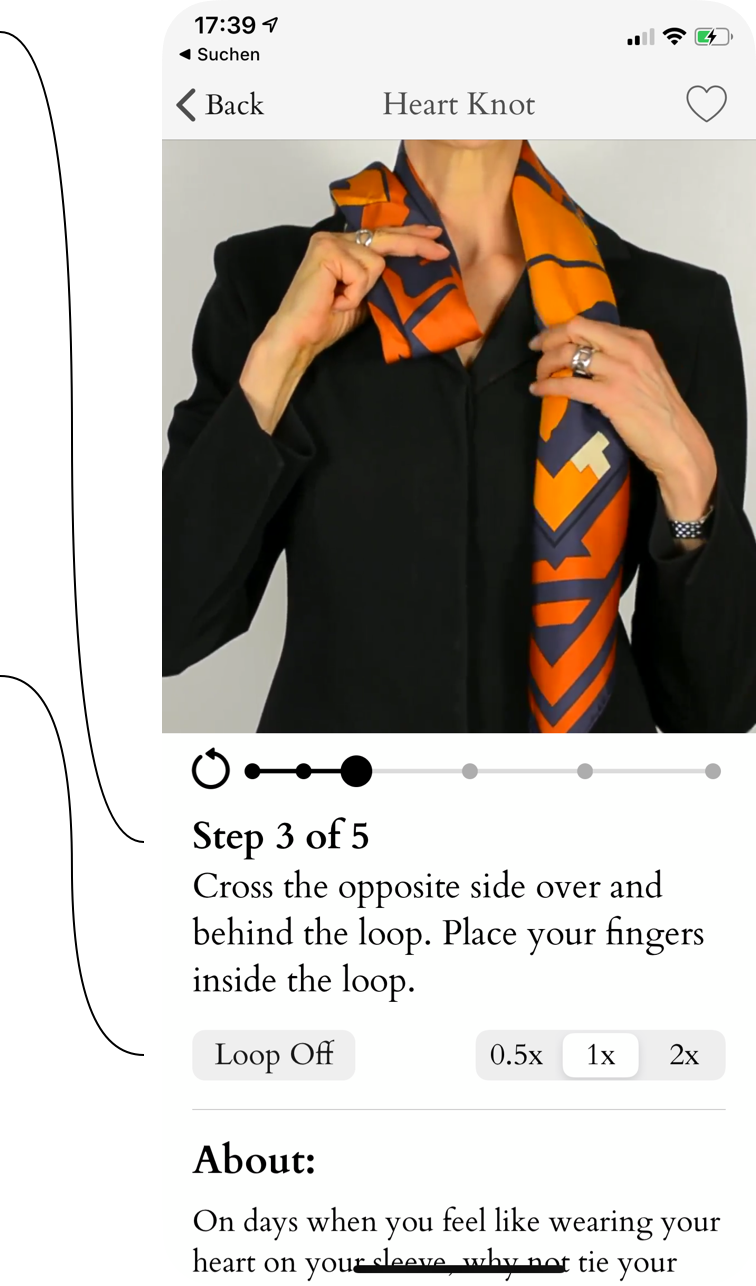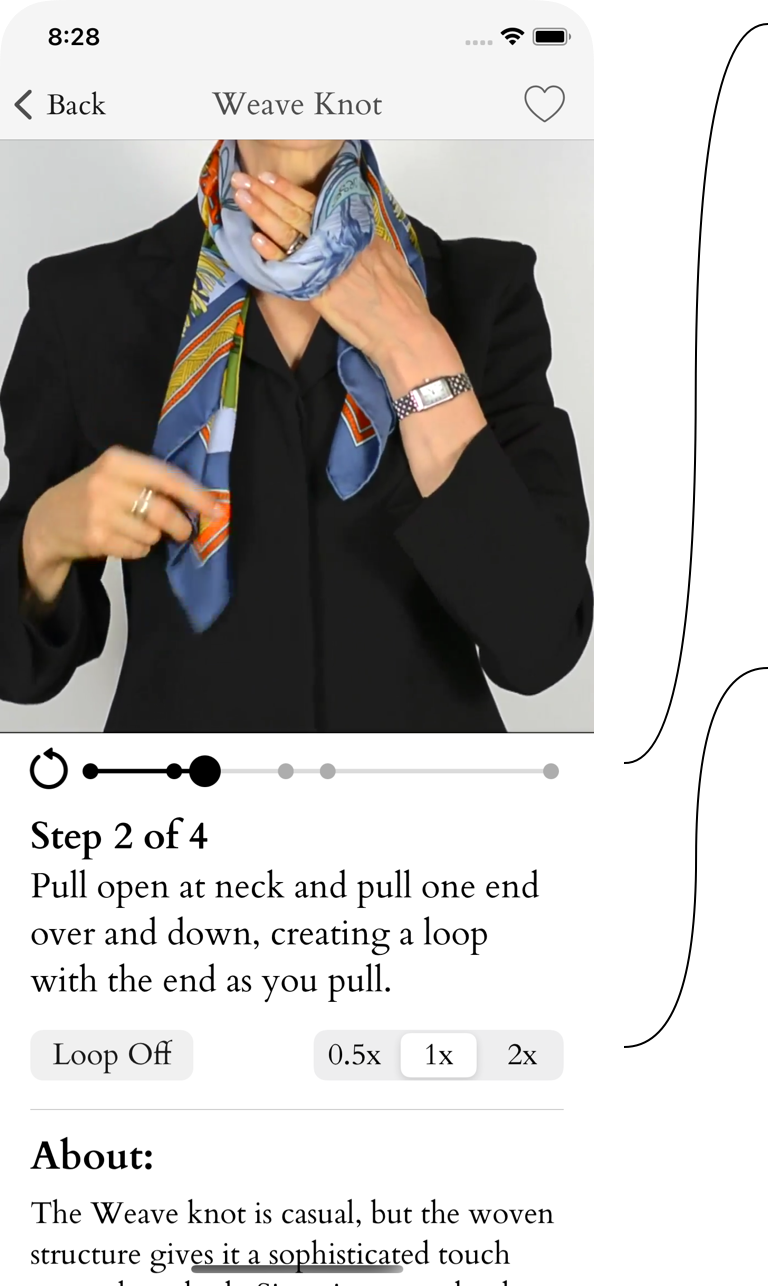 Go back/skip
The steps of each knot are defined by the dots in the progress line, which makes it easy to go back in the tutorial or to skip ahead: you only need to tap the dots
Speed
Play the tutorial at normal speed, or adjust it to 0.5x to watch in slow motion. If you only want to quickly refresh your mind with a how-to, simply double the speed to 2x
GUIDES
In addition to the video tutorial, each knot has a comprehensive guide in the style of a blog post. Scroll down to find a description for the knot, an illustration that shows which parts of your scarf are highlighted, pictures on how it features on the blog, as well as tips, and variations.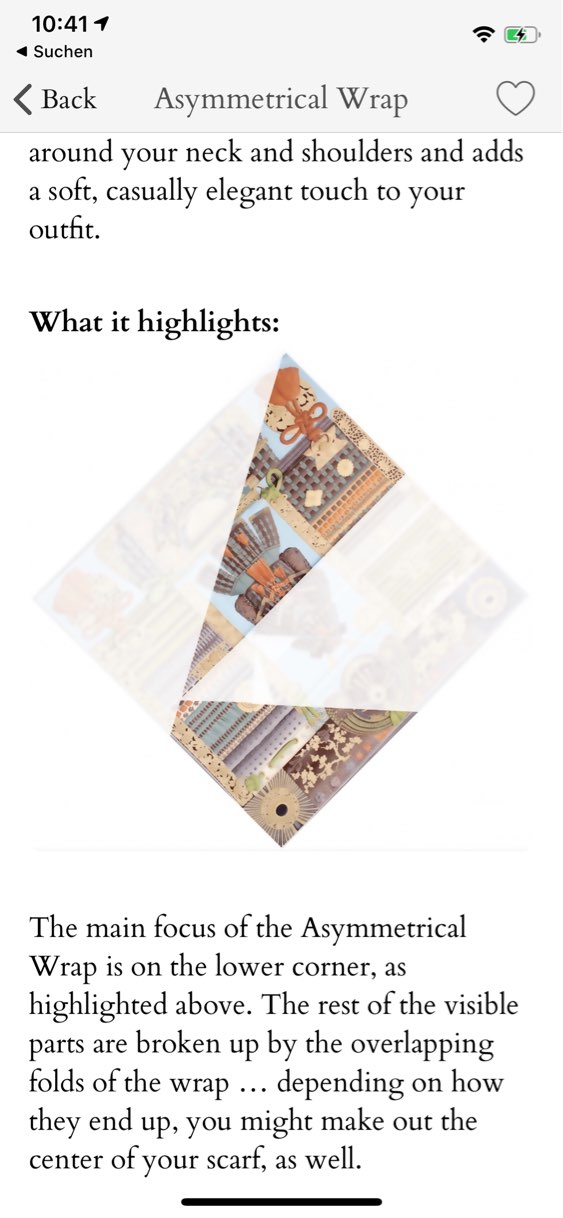 You can also find pictures on how the knot looks in other scarf sizes and materials, and a detailed size guide where you can see with which scarf sizes the knot works with.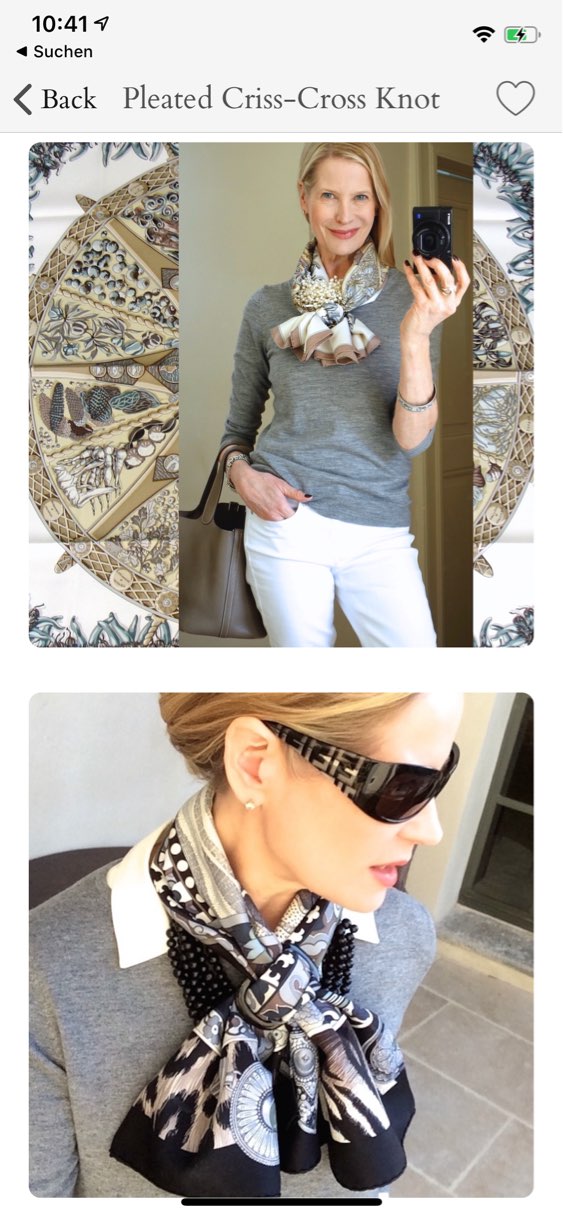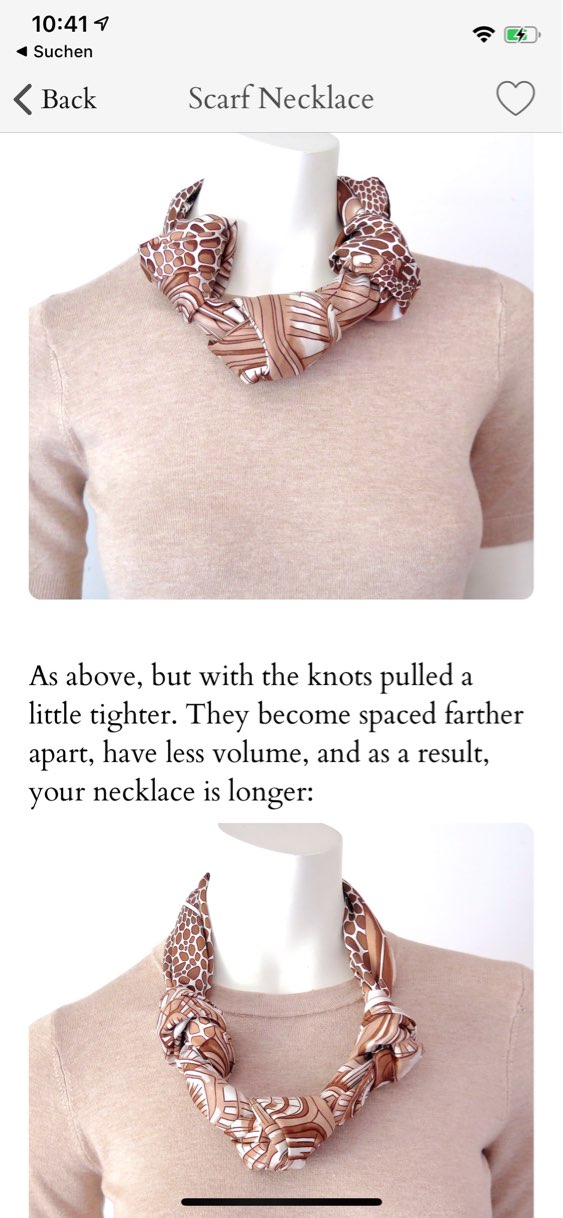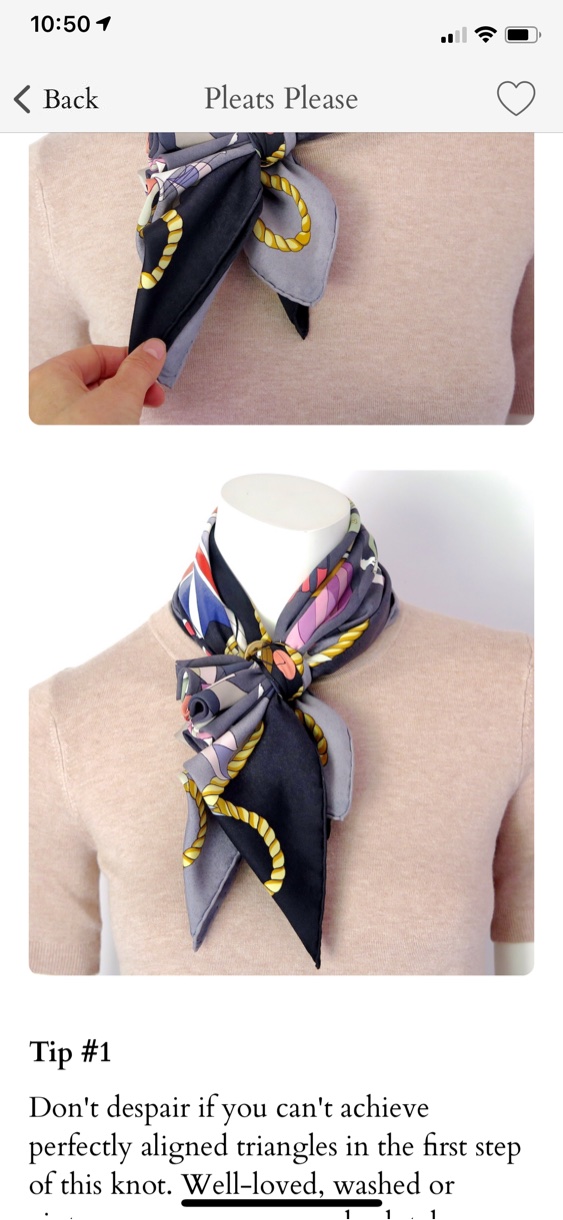 FILTER FUN!
Find knots and inspiration by tie-level (from easy to Masterclass), explore the Playtime filters that let you choose by style (Bows and Roses, Light and Breezy, Long and Lovely, Wind-Proof, to name a few), or find the knots that let you highlight or hide parts of your scarves (borders, center, ends etc).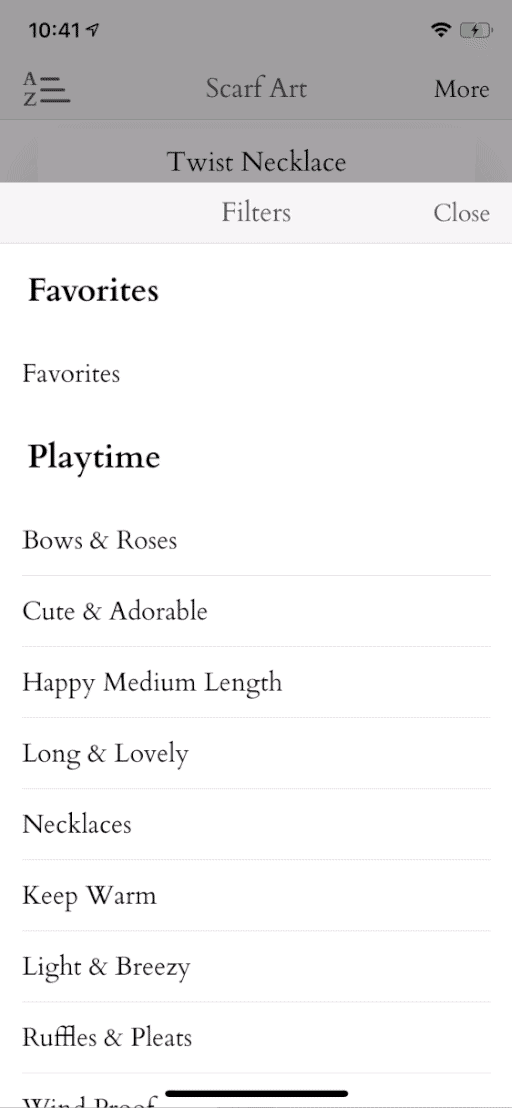 You can also filter by scarf and scarf ring size, and find the knots which are perfect for your silks and rings. If you have a favorite starting point, the filters let you find all the relevant knots, too.
MORE IS MORE
FAVORITES
Create a favorites list for quick access to all your favorite knots, tick their heart symbol and you'll find them all in one place. Or tick those you'd like to learn next for a handy to-do list
Tap onto 'More' button on the top right...
...and discover a glossary, size guide and about section. Expect more to come in this section!